ADAS

Exterior

Interior

Engine/Fuel/Transmission

xEV Powertrain

Motorcycles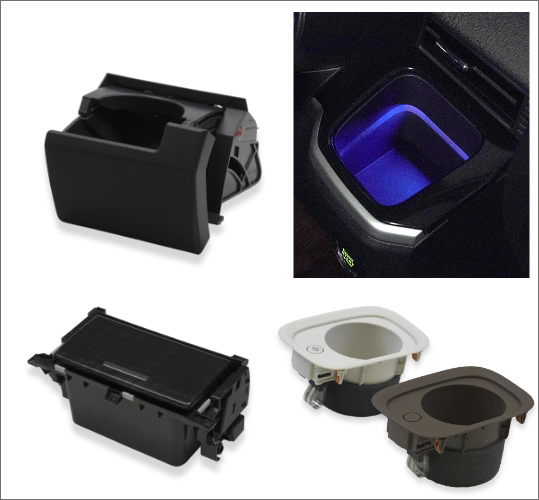 Introduction
A cup holder makes the interior space comfortable. NIFCO provides various proposal according to the vehicle concept, customer's requirement, and actual application. NIFCO enhances the sense of luxury with deep consideration of usability and design.
Features
Achieved various storage options based on needs and scenes.
A sense of luxury created by decoration / motion control.
Multi-function and space saving with a unique mechanism.
Achieving both Heat Retention and Safety
Application on scene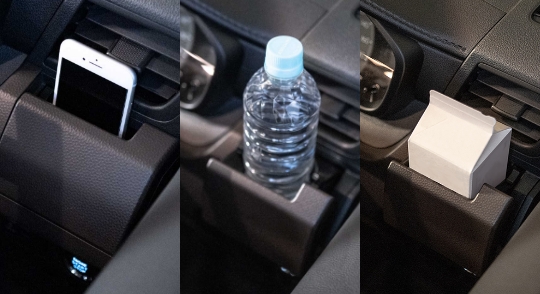 Place smaller objects when the cup holder is closed and can accommodate various sizes of objects when opens. It is multifunctional with a simple structure that also saves space.
Illumination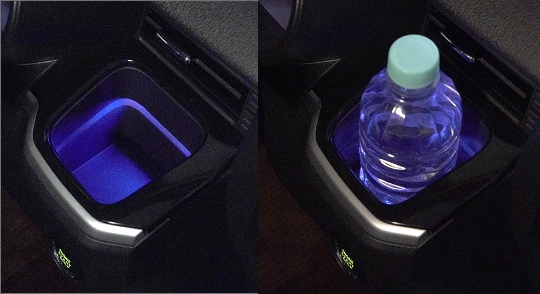 Equipped with the LED light, the cup holder provides  luxurious lighting for interior space. The inside of the cup holder is harmonized with reflected light to avoid dazzling direct light.
Creating a sense of luxury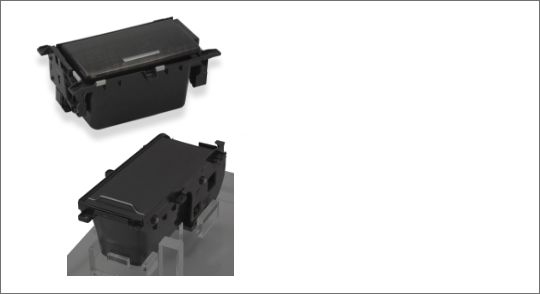 Space-saving LID mechanism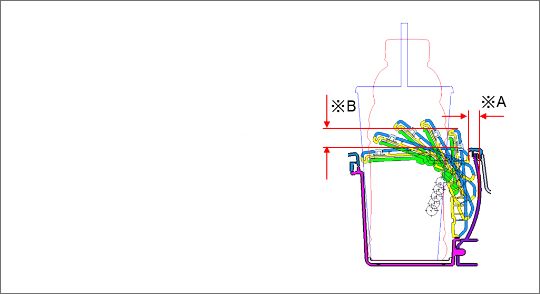 NIFCO's unique open & closing mechanism enables space-saving LID opening and closing (* A). It can be set in a limited space (such as a console). In addition, the protrusion of the LID can be compressed (*B), and the convenience of cup insert & extract has been taken into consideration.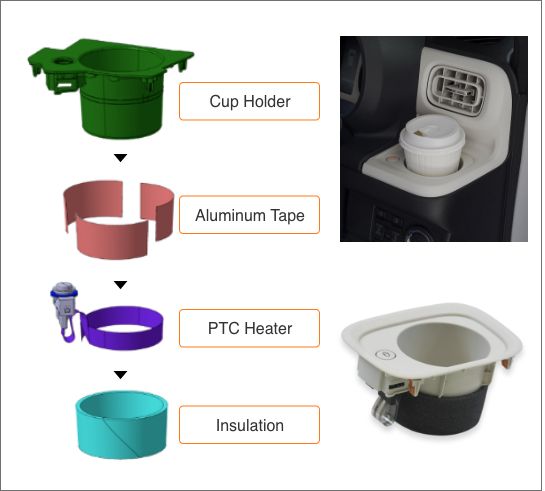 Keep Warm Function
Put a hot plastic bottle (275ml 55℃) and it will keep it over 42℃ after 2 hours. Energy-saving design by adopting a PTC heater and safety that keeps the maximum temperature of the inner side of the cup holder below 60 ℃ during operation.
Click here to see Nifco's analysis and equipment introduction page!