ADAS

Exterior

Interior

Engine/Fuel/Transmission

xEV Powertrain

Motorcycles
Bumper Surface Curvature
ADAS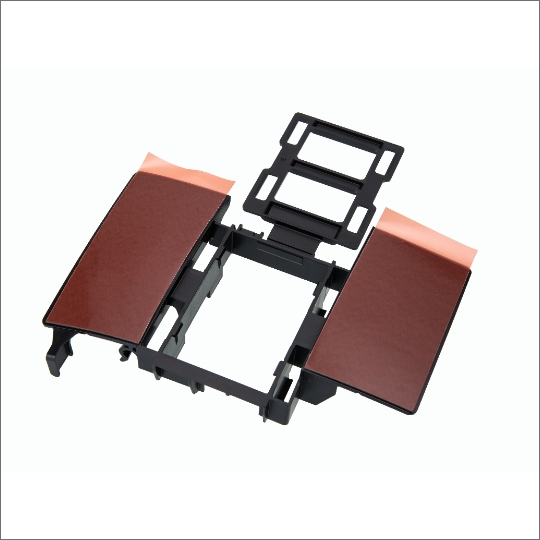 Introduction
Corner radar bracket is used for mounting MRR (Mid-range radar) onto the bumper or body side.
MRR is a key device in ADAS functions such as blind spot warning, rear cross traffic alert etc. Usually mounted in the rear area of the vehicle. But recently also mounted in the front area for front cross traffic assist.
Features
Provide different fastening solutions for different radar shapes and mounting requirements.
Provide solutions for electromagnetic wave noise needs.
Various fastening applications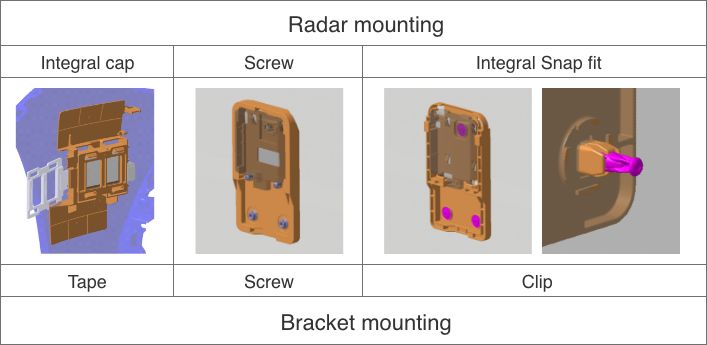 Applications for either bumper or body mounting requirements. Such body mounted bracket, NIFCO provides integral snap fit design and plastic clips to replace screws, which makes toolless assembly possible. In addition, NIFCO also produces bracket using tape, ultra-sonic welding or screw for mounting.