ADAS

Exterior

Interior

Engine/Fuel/Transmission

xEV Powertrain

Motorcycles
Luggage Compartment Products
Interior
Product Introduction
For luggage, we offer products that can meet the needs of various customers.
Multi-hook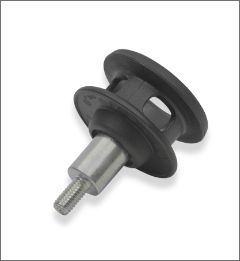 Multi-hook that can be used for a variety of purposes.
Deck Board Handle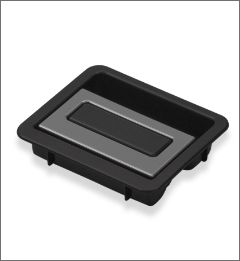 Deck board handle for comfortable operability and luxurious movement.
Third Seat Lock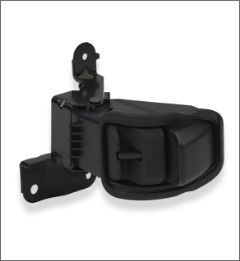 Third seat lock, which allows the third seat to be fixed and unlocked with a single press of a button.
One-touch Retractable Stand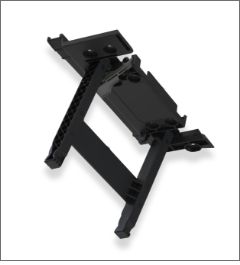 A one-touch retractable stand that allows the deck board to be used as a table inside and outside the vehicle.
Multi-hook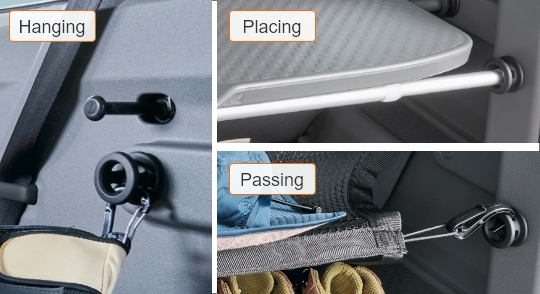 Multiple functions can be generated by using the number of hooks. Unlike the conventional hook which is only for "hanging", Multi-hook is also for the application of "passing, "winding", and "placing".
Deck board handle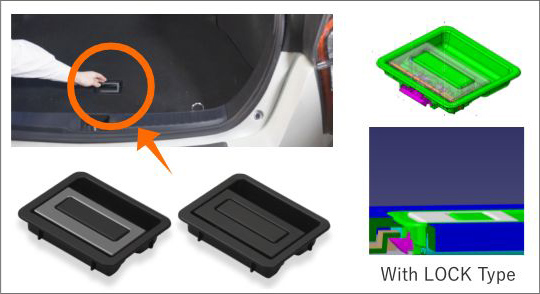 Depending on the request, NIFCO can provide various types of handles such as with/without decoration, damper, locking function on the deck board, etc. 
(Handle for opening the deck board)
Third Seat Lock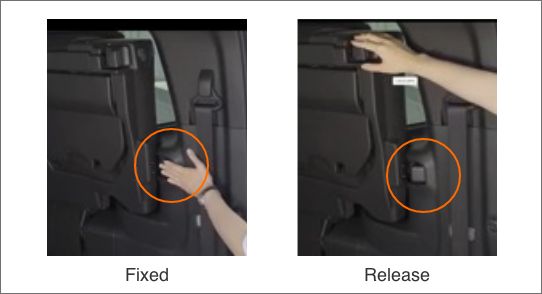 A locking mechanism that "fixes" or "releases" the third seat to the vehicle body with one hand.
When "fixed", it is locked by operating the third seat to a predetermined position.
It can be easily released by one-touch operation of the lever at the time of "release".
One-touch Retractable Stand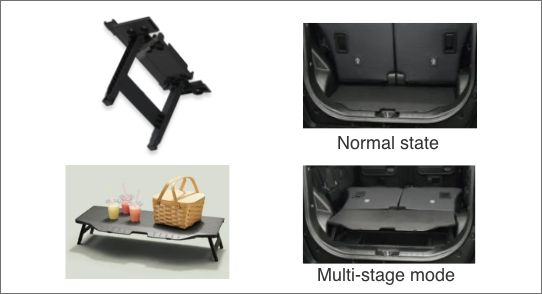 Deck board stand that can be used both inside and outside the vehicle.
It can be arranged in multi-stage mode in the luggage, and it is also active outdoors, such as camping.
40% weight reduction as stand unit by changing from metal to resin. Easier to carry.