ADAS

Exterior

Interior

Engine/Fuel/Transmission

xEV Powertrain

Motorcycles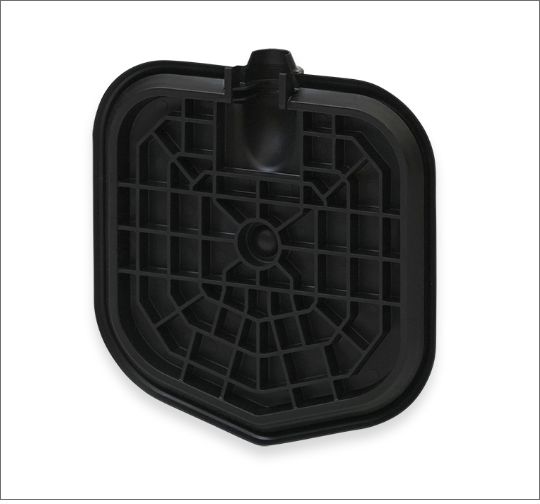 Introduction
It is a part that is installed near the hole that leads to the interior of the vehicle and reduces the road noise that enters the vehicle interior.
Features
Waterproof function from the outside of the door.
Suppression function of road noise/sound insulation improvement.
Improved recyclability due to mono-material structure.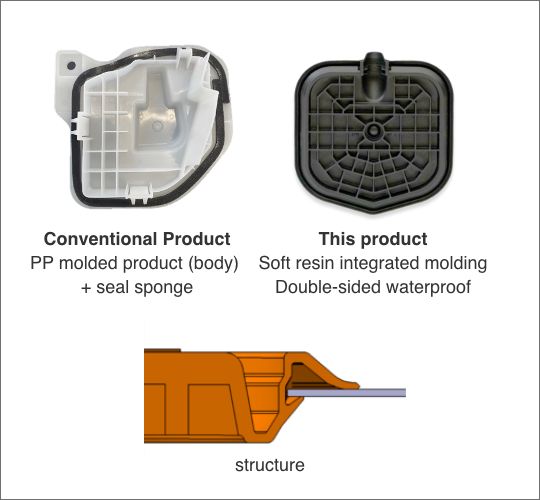 Door Service Hole Cover
It is possible to increase the quietness of the car.
Compatible with conventional PP body + seal sponge only with soft materials.
Water can be stopped both from inside and outside of the car.
Sealability
By devising the shape of the fastening part (adopting a waterproof structure on both sides),
Increased followability to the mounting object, and improved water stop and NV performance.