ADAS

Exterior

Interior

Engine/Fuel/Transmission

xEV Powertrain

Motorcycles
Thrust Washer / Receiver
Engine/Fuel/Transmission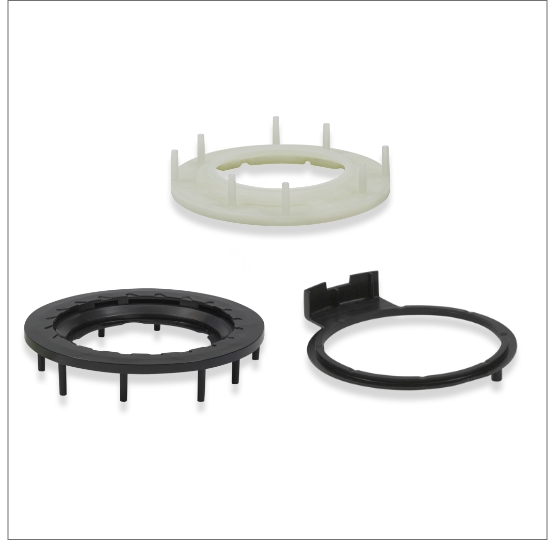 Introduction
There is also a receiver, which can not only be used as a thrust washer in the gearbox to assist sliding/lubrication, but also has the function of helping cooling/lubricating by forming an oil passage.
Features
Supplying oil to planetary gear by centrifugal force.
An oil film is formed on the surface to reduce sliding fiction.
Applicable to EV decelerator, etc.
Receiver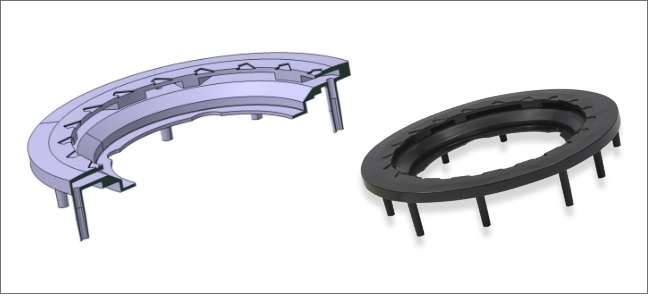 Oil is supplied to the AT planetary gear through the straw part inside of the receiver by centrifugal force. The shape of the inner circumference undercut, which normally does not hold unless the two parts are combined or welded. By establishing the undercut using a special mold structure, cost reduction and reliability improvement are achieved.
Thrust washer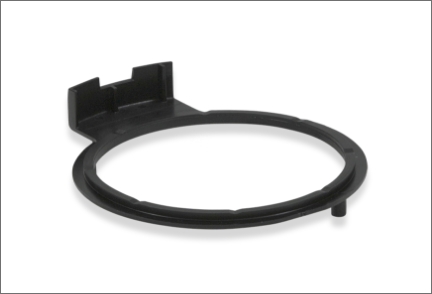 A washers used as sliding parts between rotating bodies. It is also helps to suppress oil agitation resistance by covering gears and chains.